If you are having difficulty viewing this message, click here to read it online.
February 2014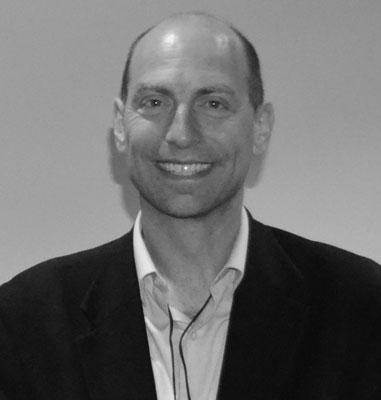 It's incredible that we are already into February, which means the GC3 Innovators Roundtable at 3M is less than four months away.  We are excited about the engaging agenda that the GC3 staff and advisors are organizing for this year's meeting.  An overarching theme for the roundtable will be "Mainstreaming Green Chemistry."  We will build on our project work in innovation models, barriers and enablers of green chemistry, and engaging retailers to identify concrete next steps for the GC3 to take a leadership role in advancing green chemistry across sectors and supply chains.  Based on input from GC3 members, our meeting will include greater opportunities for discussion and networking. Panels and discussions for the roundtable include:
How Leading Retailers are Advancing Green Chemistry and Sourcing Safer Products
Promoting Green Chemistry Innovation
Biobased Feedstocks and Chemicals:  What are the Opportunities for Advancing Green Chemistry?
Adventures of a Disruptive Green Chemistry Technology:  PureBond® Plywood
Mainstreaming Green Chemistry
We expect this to be the biggest GC3 Roundtable yet, with significant participation from leading edge firms that have been engaged in Minnesota's Green Chemistry Forum.  Please help spread the word about the GC3's signature event.
Registration for the Roundtable is open.  Seating is limited and we encourage our members to register now to guarantee a spot.  There are still opportunities for your organization to sponsor the Roundtable and receive free registration.  
We are finalizing speakers, events, and site visits so check the GC3 Roundtable webpage regularly for updates.
And on the topic of the GC3 website, we are in the process of a website re-design, including a new "crowdsourced" GC3 logo.  We expect the new website to launch in the coming weeks.  Tell us what you think.
Stay tuned for winter/spring GC3 Green Chemistry education and Mainstreaming Green Chemistry webinars that will be announced soon.
As always, we appreciate your support and engagement.  We look forward to seeing you in St. Paul.
Best,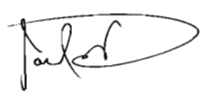 Joel Tickner, GC3 Director
Get to Know Our Newest Members
 

BioAmber
BioAmber is a sustainable chemicals company. Its proprietary technology platform combines industrial biotechnology and chemical catalysis to convert renewable feedstock into chemicals for use in a wide variety of everyday products including plastics, resins, food additives and personal care products.

 
 
 
Bioindustrial Innovation Canada
Bioindustrial Innovation Canada (BIC) is a non-profit organization focused on commercialization of green and sustainable technologies and cluster development in Canada. BIC manages Canada's Sustainable Chemistry Alliance Investment Fund that supports start-up companies that are in pilot scale. The first biobased chemistry cluster in Canada is in Sarnia, Ontario. The mission for BIC is "to create jobs and economic value sustainably in Canada."
Education
Over 90 attendees attended the Education webinar entitled Toxicology and Why You Should Care to listen to Steven Gilbert, Director at Institute of Neurotoxicology and Neurological Disorders (INND), Cal Bair Anderson, Toxicologist at US EPA,  and Rob Roy, Lead Toxicology Specialist in the 3M Medical Department. They provided an introduction to toxicology, examples of toxic properties, and how one can use this information used to design and evaluate safer products.  We encourage you to watch this informative webinar if you were not able to see it live.
Our next two webinars, one on chemical design and the other an introduction to green chemistry, will be scheduled in March and April.  Our workgroup calls are scheduled on the third Friday of each month at 10 am PT/1 pm ET. If you are interested in joining these discussions, please contact Saskia van Bergen.

Retail
Currently, the work of the GC3 Retailer Work Group is being carried out within a subgroup called the Retailer Leadership Council (RLC).  The RLC was convened in December 2013 and is meeting via conference call on a monthly basis. The mission of this group is to promote safer chemicals, materials and products across retail supply chains. Founding members include Staples, Target, Walmart, CVS, Home Depot, and Wegmans.  The RLC will work together to identify at least one project annually to support the Council mission and will reach out to engage and inform other retailers.
Members of the RLC will lead a session at the 9th Annual GC3 Innovators Roundtable, entitled
"How Leading Retailers are Advancing Green Chemistry and Sourcing Safer Products." In this session, retail leaders will share with GC3 members their approaches to promote the use of safer chemicals in their products, including tools they use to get needed information from suppliers and how they make the business case to management.
We have hired an MBA student from Babson College as an intern for the spring semester who will be helping with retail related and other GC3 projects. In addition, we are developing plans for one or more webinars in 2014 featuring leading EU retailers that will describe their efforts in sourcing and selling safer products.  The Retail Tool Project is on hold. We hope to be working with another retailer in the near future on this project.
For more information about the Retailer Work Group, contact Sally Edwards.
 
Mainstreaming
The Mainstreaming advisory committee has been having an on-line discussion about three aspects of the project:
·       How do we know and measure if we're moving in the right direction?
·       How do we make the business case for green chemistry?
·       What kinds of things do we want to know from GC3 members about their experience with innovation and adoption of green chemistry?
Information from the latter questions will be turned into a survey that will be sent to all GC3 members later this month.
The Mainstreaming Green Chemistry Advisory Committee is comprised of the following members:
Business
·       Robert Israel, Valspar (co-chair)
·       Mary Grimm, Timberlad/VF
·       Martin Wolf, Seventh Generation
·       Kendra Martz, Construction Specialties
Academia
·       Joel Tickner, UMass Lowell (co-chair)
·       Eric Beckman, University of Pittsburgh
·       Marty Mulvehill, UC Berkeley
Government
·       Ken Zarker, Washington State Department of Ecology
NGO
·       David Constable, American Chemical Society Green Chemistry Institute
·       Tracey Easthope, Michigan Ecology Center
Monica Becker and Amy Perlmutter published an article in Greenbiz.com on the mainstreaming project, and its intersection with the work of the GC3's Innovation Workgroup.
 
Innovation
Our GC3 Green Chemistry Innovation Webinar Series got off to a strong start with four webinars on important models of innovation that can leverage green chemistry R&D to fill the pipeline with the safer chemicals, materials and products needed to mainstream green chemistry.  These four webinars are available as audio archives for members that were not able to attend.  We are planning one additional webinar prior to the Roundtable.  Please stay tuned.
A small development team from the GC3 staff, members, and the ACS Green Chemistry Institute are scoping out a possible new on-line platform for the green chemistry community in industry, academia and other sectors to exchange technical information on green chemistry research, new technologies and methods and technology needs.  We will share this work with entire workgroup in the months to come.
For the GC3 Roundtable, we are planning several innovation workshops and sessions.  InnoCentive will be giving a workshop on challenge-driven innovation and we are organizing a session on disruptive innovation. 
9th Annual GC3 Innovators Roundtable
May 28-30, 2014 | St. Paul, MN | Hosted by 3M

Early Bird Registration open until March 28th!

Plan to attend this dynamic conference where 150 sustainability leaders from a range of industry sectors, government, non-government organizations and universities will convene to share experiences and work on collaborative projects to advance green chemistry. View the current agenda.
Articles
Greenbiz on the GC3 Mainstreaming Project- Timberland, Seventh Generation Take green chemistry mainstream
EPA Blog mentioning GC3- Green Chemistry: Making that fresh coat of paint safer
US Green Building Council Blog by Joel Tickner - Advancing Solutions through a Focus on Safer Alternatives
What if chemists had a nontoxic goal? Would W.Va. water have been drinkable?
Green Chemists Use Rocket Science And Chicken Feathers to Create Cow-Less Leather
Johnson & Johnson Takes First Step in Removal of Questionable Chemicals From Products
Video
Seagate - Green Product Innovation
Courses
Best Practices for Sustainable Laboratories
Green Chemistry in Education Workshop
Conferences
Meeting High Performance Flammability Requirements for Aviation
For more information on the work of the GC3, email us or call 978-934-2997.