If you are having difficulty viewing this message, click here to read it online.
May 2014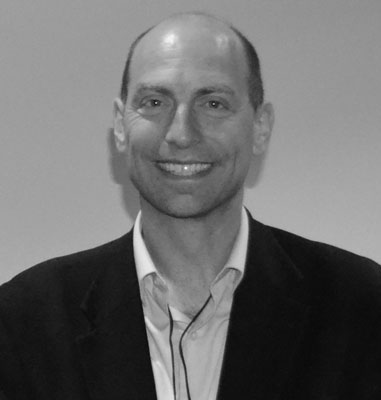 We haven't been in touch recently and there is much to report about the GC3's activities over the past couple of months.  Most importantly the 9th Annual GC3 Innovators Roundtable is less than a month away.  So far, more than 100 individuals representing leading firms, government agencies, academic institutions, and non-profits have registered. 
We have designed an engaging agenda with stimulating panels, strategic discussions, and ample networking and collaboration time. Our goal for the roundtable is to highlight opportunities and enablers to mainstream green chemistry, identifying places where the GC3 can have its greatest impact.  Our desired outcomes for the roundtable are:
To identify specific challenges and opportunities for advancing green chemistry across supply chains
To advance cross-sectoral dialogue on key drivers and enablers of green chemistry that the GC3 can promote through its Mainstreaming Agenda
To promote networking and sharing of experiences that can advance green chemistry across sectors.
As always, our expectations for the Roundtable are high and we expect an even higher quality of discussions than in previous years.  If you haven't registered yet for the Roundtable, there is still time to do so!  Our attendance is capped at 150 people and we are quickly reaching that number so register today.  We really appreciate the contributions of 3M, Target, Nike, Steelcase, Seventh Generation, Valspar, and BioIndustrial Innovation Canada for their sponsorship of the Roundtable.
In addition to significant efforts to organize the Roundtable, we have made great progress in our various project groups.  Details of the project group efforts are listed below.  We also launched a new GC3 Website in February which has been very well received by GC3 Members.  Please give us your feedback on how to improve it.
The GC3 team is really excited about the opportunities this year's Roundtable presents for advancing the GC3's leadership in convening actions that bring green chemistry into the mainstream.  We look forward to seeing you in St. Paul.
Sincerely,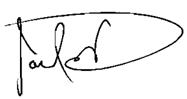 Joel Tickner
Get to Know Our Newest Members
| | |
| --- | --- |
|   | At Beautycounter, our mission is to get safe products into the hands of everyone.  Our industry-leading ingredient selection process ensures that our skin care and color cosmetic products are both safe and high performing, because no one should be asked to compromise health for beauty. We screen every ingredient for safety before allowing it into our products. We understand that companies need to be a part of the solution if we're going to improve environmental health and reduce the instance of cancer, autism, fertility problems and more.  Beautycounter is revolutionizing the cosmetics industry with our beautiful products, an innovative direct retail sales model and triple bottom line commitment to people, planet and profits (in that order). Learn more at www.beautycounter.com |
|   | Solazyme is unlocking the power of microalgae to create sustainable solutions to some of the world's biggest challenges. Through its breakthrough technology platform, Solazyme transforms renewable feedstocks into high-value oils, powerhouse food ingredients and other microalgae-derived products. These sustainable oils and products are for use in home and personal care products, food, fuel and industrial applications. |
Mainstreaming
Thirty six people from 29 companies responded to the GC3 member survey on Mainstreaming Green Chemistry.  From the survey, we learned a lot about company green chemistry policies and practices; barriers, drivers, and needs in your pursuit of green chemistry innovations; and what respondents think the GC3 can do to help move the field of green chemistry into the mainstream. We will also be doing a series of interviews with green chemistry experts to better understand key enablers and barriers to green chemistry development and adoption.
The information from the survey will be presented on day one of the GC3 Innovators Roundtable. After the presentation, a panel will reflect on some of the themes and questions raised from the survey. The panel will consist of Robert Israel from Valspar, Patrick Harmon from BASF, Tracey Easthope from the Michigan Ecology Center, Marty Mulvehill from UC Berkeley, and Amy Perlmutter of Perlmutter Associates.   Through this session and a break-out discussion, roundtable participants will have a chance to weigh in and help us shape the GC3's mainstreaming green chemistry priorities for the coming year. 
The information and feedback from the Roundtable discussions will be used to develop GC3's Agenda for Mainstreaming Green Chemistry. For more information about the mainstreaming discussions, please contact Amy Perlmutter.
Innovation
For the 2013/2014 project year, we are working on a variety of efforts to advance green chemistry innovation.  In addition to our webinar series, highlighting a number of successful green chemistry innovation programs, we published two articles on Greenbiz.com on innovation and mainstreaming of green chemistry, the power of challenge driven innovation/crowdsourcing, and what the GC3 is doing in this space.
We are currently developing the Green Chemistry Portal – an on-line "venue" for individuals and organizations to exchange technical and business-related information on green chemistry & engineering topics to advance technology innovation and adoption.  This will be a moderated forum hosted by the GC3, with support and collaboration from other organizations.  At the GC3 Roundtable in St. Paul we will give an update on the development of the Portal on Friday afternoon and solicit feedback for future development. 
We are planning two innovation sessions at the Roundtable, which are listed on the agenda.  One session will be a workshop co-led by Steve Domeck from InnoCentive and Homer Swei from Johnson & Johnson. Catalyzed by the GC3 Innovation Project Group, Steve and Homer have been working together to t-up a challenge competition on preservatives for personal care products.  We will break into small groups to discuss the merits of doing collaborative challenges within sectors on common, strategic needs for innovation of safer alternatives and the potential role of the GC3 in facilitating these collaborative challenges. 
Also, on the RT agenda is a session on "disruptive innovation."  We will focus on a successful example -- the development and commercialization of Purebond® plywood, which utilizes a formaldehyde-free, soy-based adhesive.  Brendan Owens from the US Green Building Council will discuss drivers and Prof. Kaichang Li from Oregon State University and Todd Vogelsinger from Columbia Forest Products will discuss the inspiration, development and successful commercialization of the product.  We will have a discussion on lessons learned for advancing other disruptive innovations.  For more information on the innovation efforts of the GC3, please contact Monica Becker.
Education
Since the last update, the GC3 Education group has held two informative educational webinars that were well attended.  The first webinar entitled Integrating Toxicity Information into Chemical design brought together Marti Mulvihill, Executive Director at the Berkeley Center for Green Chemistry, Jakub Kostal, Chief Scientific Officer and Sustainability A to Z, LLC, and Nigel Green, Associate Research Fellow at Pfizer.  They presented an overview of molecular design and provided examples of methods for incorporating hazard in molecular design.  In the second webinar, John Warner, President and Chief Technology Officer at the Warner Babcock Institute for Green Chemistry, discussed the definition of green chemistry and how chemical policy, toxicology, environmental health science, alternative assessment and green chemistry fit together.  He also explained how one can incorporated green chemistry into product design in procedure and practice. 
If you were unable to attend these webinars, slides are available on the GC3 public site and recordings are on the members only site. 
We are now working on developing a GC3 education web portal that will host a matrix of green chemistry education needs by job classification, our educational webinars, and other supplemental learning materials.  At the Roundtable, we will discuss this matrix and additional educational webinars that we need to complete over the coming months.
Our workgroup calls are scheduled on the third Friday of each month at 10 am PT/1 pm ET.  For more information about the GC3 Education Group, please contact Saskia van Bergen.
Retail
In 2013-2014, the work of the GC3 Retailer Work Group is being carried out by the Retailer Leadership Council (RLC).  The RLC was convened in December 2014 and meets via conference call on a monthly basis. The mission of this group is to promote safer chemicals, materials and products across retail supply chains. Founding members include, CVS, Home Depot, Staples, Target, Walmart, and Wegmans.  The RLC has begun a dialogue with a small group of chemical manufacturers to identify key opportunities to advance safer alternatives and encourage green chemistry innovation.  At the GC3 Roundtable in May, the RLC will provide an update to GC3 members of their activities to date.
Members of the RLC will lead a session at the 9th Annual GC3 Innovators Roundtable, entitled "How Leading Retailers are Advancing Green Chemistry and Sourcing Safer Products." In this session, retail leaders will share with GC3 members their sustainable chemistry and sustainable products strategies, tools they use to get needed information from suppliers, how this information is used in sourcing products, and how they make the business case to management for safer chemicals and products.
On April 30, the GC3 retailer work group presented a webinar entitled "The Coop Story:  How a leading Danish Retailer is working to eliminate endocrine disrupting chemicals from its products." Coop is Denmark's largest retailer, with about 1,200 supermarkets and 36,000 employees. Coop is owned by its members, who want to see a financial return and want their company to be socially responsible. 
Malene Teller Blume, Compliance Manager for non-food products at Coop, discussed how her organization has worked to eliminate endocrine disrupting chemicals from its private label products, beginning with parabens in 2006 and including other chemicals, such as BPA, since 2009. Coop has also executed other actions to reduce harmful chemicals.   She also described Coop's policy on chemicals, the impact the decision has made on sales, and the way consumers perceive their products. Coop's stance is that consumers should be given the ability to make an informed choice about the products they buy.
For more information about the Retailer Work Group, contact Sally Edwards at sally_edwards@uml.edu
Upcoming GC3 Events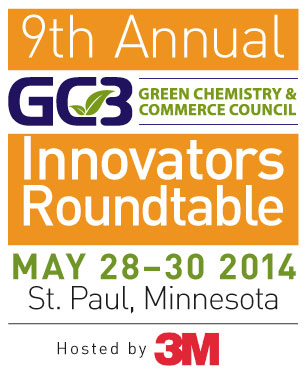 This year's GC3 Innovators Roundtable features a number of keynotes from leaders in green chemistry from business, government, and academia.  These keynotes will provide inspiration and critical reflections on opportunities for mainstreaming green chemistry that will enhance the Roundtable discussions.
Keynotes include:
Mark Ritchie, Secretary of State, State of Minnesota 
Marc Verbruggen, President & CEO, NatureWorks
Eben Bayer, CEO and Co-Founder, Ecovative
John Stine, Commissioner, Minnesota Pollution Control Agency
Marc Hillmyer, Director, Center for Sustainable Polymers, University of Minnesota
Jim Jones, Assistant Administrator for the Office of Chemical Safety and Pollution Prevention, US EPA
Don't miss the most engaging GC3 Roundtable yet!  Register now.
Articles 
Greenbiz-How crowdsourcing can boost green chemistry
What will it take to eliminate hazardous chemicals from everyday products?
Walmart and Target Take Aim at Hazardous Ingredients
Walmart to consumer product suppliers: The chemical phase-out starts now
Toxicology: The plastics puzzle 
Green Biz- A winning formula: 4 secrets to sustainable chemistry success
Current Landscape of Alternatives Assessment Practice: A Meta-Review
Upcoming conferences
Sustainable Purchasing Leadership Council
For more information on the work of the GC3, email us or call 978-934-2997.