If you are having difficulty viewing this message, click here to read it online.
February 2019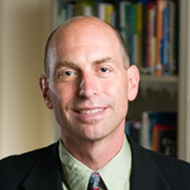 Dear Colleagues,
2018 was a great year for the GC3. We finalized the first collaborative green chemistry challenge for safe and effective preservatives; we organized a green chemistry startup competition and technology showcase; we launched a new policy advocacy organization – the GC3 Sustainable Chemistry Alliance; and we increased GC3 membership by 25%. For 2019, we expect to grow even more and expand initiatives across our project portfolio. To support this growth, we have been actively working to strengthen internal organizational processes in preparation for strategic planning which will begin this winter/spring. In December 2018, our GC3 Advisory Board (renamed from Advisory Committee) decided to take a bold step forward, strengthening its role in guiding the GC3 through the strategic planning process that will shape the future of the organization. I want to thank our Advisory Board Chair, Bob Buck, and Vice Chair, James Ewell and Advisory Board members for their time and commitment to this process. We are excited to have recently added four new members to our Advisory Board: Eunice Heath from Dow; Paul Ellis from Kingfisher; Darcy Prather from Kalion and Homer Swei from Johnson & Johnson. We look forward to engaging with all of our members as we chart a path forward in increasing the impact of the GC3 in green chemistry innovation and commercialization.
Sincerely,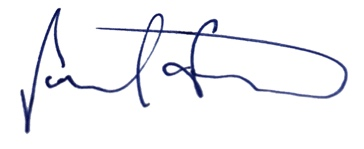 Joel Tickner
Executive Director, GC3
You Spoke, We Listened: Membership Survey Results
Last fall we surveyed our members to better understand which GC3 benefits and programs they value and to gauge how well we are delivering those experiences. We're grateful that so many took the time to respond, and we'll use that input as we implement our 2019 work and begin a broad strategic planning process including communications and services. Here's a sampling of the results: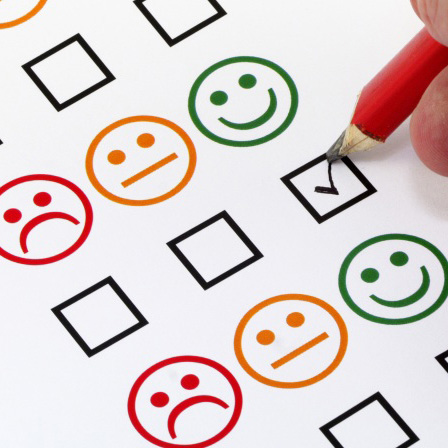 - 86% are satisfied or very satisfied with the GC3
- 85% would be likely or very likely to recommend a GC3 membership to colleagues at other organizations
- 83% found the GC3 was helpful or very helpful in developing professional relationships with other members
- 75% said their membership has helped them identify and implement green chemistry solutions
- 58% reported the GC3 has been helpful or very helpful in generating potential business partnerships
We're pleased to find that the great majority of our members find value in their GC3 membership. Rest assured, we'll keep improving our offerings and member services as we aim for even higher satisfaction ratings.
14th Annual GC3 Innovators Roundtable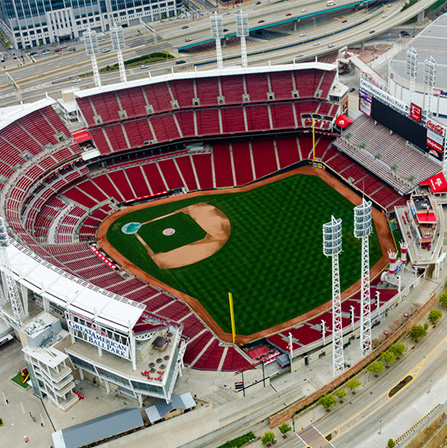 Hosted by P&G, North America Fabric Care on May 7-9, 2019 in Cincinnati
Early-bird registration is open -- register now!
Attendance is limited and last year's event sold out in advance so please don't wait!
The GC3 Innovators Roundtable is a unique two-and-a-half-day forum to exchange strategies and best practices in green chemistry innovation and adoption. Over 200 professionals from across supply chains and sectors gather to network, create new partnerships and promote collaborative projects. This year's Roundtable has a unique set of venues, including the Great American Ball Park, home of the Cincinnati Reds.
Sponsorship Opportunities: Demonstrate your company's commitment to green chemistry and raise its profile as a leader in sustainability; sponsor the GC3 Roundtable! Check out our sponsorship packages, and contact us!
4th Annual GC3 Technology Showcase
The GC3 Startup Network's 4th Annual Technology Showcase will take place on May 7, 2019, in Cincinnati, OH just before the GC3 Innovators Roundtable. The Showcase will kick off with a behind-the-scenes look at green chemistry applications across P&G's various businesses, to highlight P&G's research and development team and give attendees a chance to network with these leading innovators.
Then the ten finalist startup companies that were selected from the Technology Showcase competition will pitch their chemicals, materials, products, and manufacturing technologies to investors and large strategic companies. On May 8, three of those finalists will pitch their solutions to a panel of investors and technology scouts on the main stage at the GC3 Innovators Roundtable!
Registration for the Technology Showcase is separate from the Roundtable and includes the P&G showcase, coffee, snacks, presentation sessions and evening networking reception. Note: attendance is limited, and all attendees must be registered in advance.
GC3 Sustainable Chemistry Alliance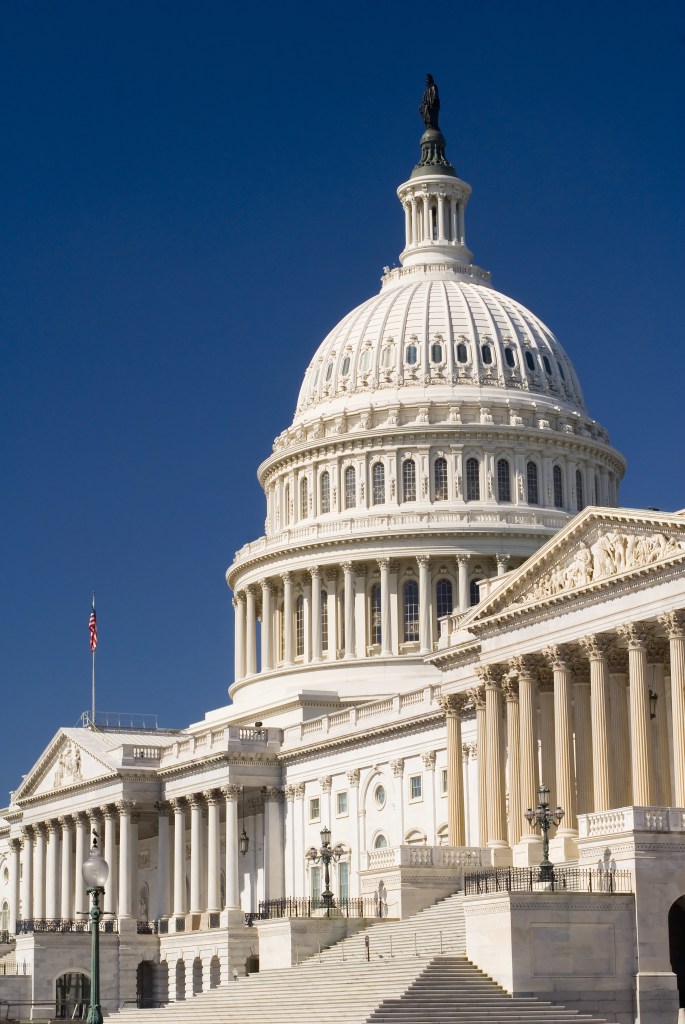 With the 116th Congress sworn in, the GC3 Sustainable Chemistry Alliance is evaluating the policy landscape and developing its comprehensive 2019 advocacy plan to drive sustainable chemistry incentives. In its first year, the GC3SCA established itself as a business advocacy group that represents the entire value chain – a unique perspective in DC that has credibility with both sides of the aisle. The GC3SCA policy agenda is focused on incentives that will accelerate the development, commercialization and adoption of chemistries with improved human or ecological health risks, enhanced energy efficiency, reduced environmental emissions or reduced waste generation -- while delivering the desired performance at competitive cost.
This year's steering committee includes BASF, Beautycounter, Cargill, Dow, Lego, Novozymes, Procter & Gamble, RB, Steelcase and Walmart. GC3SCA steering members actively drive the lobbying and communications agenda– and the group is looking to expand its membership. Please contact Michele Jalbert or Michael Parr for more information.
Supporting Green Chemistry in Higher Education
The GC3 is offering members the opportunity to sign on to the GC3 Policy Statement on Green Chemistry in Higher Education. Created in 2012, this statement has been used as a tool to conduct outreach with policymakers, university administrators, and to support academic programs and faculty that have incorporated green chemistry. It demonstrates GC3 member support for chemists and other professionals trained in green chemistry and safer alternatives. The statement includes the following commitments, which help showcase your company's involvement in green chemistry:
To support green chemistry education and research in higher education across disciplines, within the firm and through the supply chain;
To hire new professional staff with training in green chemistry and sustainability (all other aspects equal);
To embed green chemistry in product development and sourcing.
If your organization has not yet signed and you are interested in signing or learning more, please contact the GC3 Green Chemistry Education Project Lead, Saskia van Bergen.
Championing Your Ideas with Coordinated IP Strategies
Tuesday, February 19, 2019 | 12:00 PM - 1:00 PM EST
To establish and preserve their place in the market, companies invest significant time and resources towards obtaining, enforcing, and defending their intellectual property (IP) rights. 
What are the different types of IP protection, how are they obtained, and what rights do they provide? Can a company pursue more than one type of IP at a time? Can different types of IP be used in sequence to extend a company's marketplace protections? When should a company decide what types of IP to pursue? Does a company risk losing its IP rights by publishing papers, submitting information to a governmental agency, or giving tours of its office or laboratory space to visitors?
This webinar will answer these questions and provide other valuable insights for using coordinated IP strategies to champion your company's ideas in the chemical arts.
Presenters:
Shana Cyr, Ph.D., Partner, Finnegan, Henderson, Farabow, Garrett & Dunner LLP
M. David Weingarten, Ph.D., J.D., Associate, Partner, Finnegan, Henderson, Farabow, Garrett & Dunner LLP
We're pleased to welcome the following companies as new members of the GC3!
Akron Ascent Innovations, LLC
Angus Chemical Company
Material Alchemy
If your company is not yet a member, join us today!
Green Startups Wanted
January 23, 2019 | Happi
GC3 Seeks Applicants for 2019 Technology Showcase
January 21, 2019 | Green Chemicals Blog
GC3 Invites Green Beauty Tech Startups to Apply for Upcoming Showcase
January 17, 2019 | Cosmetics Design
Innovation, Re-Imagined
January 10, 2019 | Happi
We Want to Share Your Good News
The success of the GC3 rides on the success of our member companies.  We want to share those successes and challenges you may have faced as we engage the broader green chemistry community. 
Please send us any public press releases or announcements that you would like to share, and we'll consider including it in our social media outreach.  You may also share it directly with us via our Facebook, Instagram, Twitter or LinkedIn sites.
For more information on the work of the GC3, email us or call 978-934-2997.