JOEL TICKNER

Executive Director

Dr. Joel Tickner is a Professor of Public Health at the University of Massachusetts Lowell. He is founder and Executive Director of the Green Chemistry & Commerce Council (GC3); Executive Director of the Association for the Advancement of Alternatives Assessment (A4), a new professional association; and Co-Director of the Massachusetts Toxics Use Reduction Institute (TURI). He is a leading expert on application of green chemistry and alternatives assessment in science and policy. He has served on a number of EPA and National Academy of Sciences advisory committees and advises government agencies around the world. He holds a Masters of Science degree in Environmental Studies from the University of Montana and a Doctor of Science Degree from the Department of Work Environment at University of Massachusetts Lowell.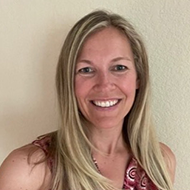 Program Director
Jenny is responsible for coordinating the expansive portfolio of GC3 member offerings that include projects, work groups and more. She works closely with the GC3 membership to help organizations optimize their GC3 engagement. Jenny is also lead on all GC3 events, including the annual Innovators Roundtables and European Forums.
Before joining the GC3, Jenny spent nine years at the ACS Green Chemistry Institute coordinating green chemistry education initiatives, awards programs, and events, including the annual Green Chemistry & Engineering Conference. Prior to that, Jenny worked with various U.S. government agencies, including the National Science Foundation and the National Institutes of Health. In these roles, she focused on science communication, science policy, federal grant management, and information technology solutions. Jenny holds a M.Sc. degree in molecular and integrative physiology from the University of Michigan and received her B.S. from the University of Denver in molecular biology with minors in chemistry and Spanish.
Operations Director
Anna manages all aspects of GC3 operations from finance to human resources to member satisfaction. In this role, she ensures GC3 members have a seamless experience from onboarding to engaging in the GC3's many projects. Anna also works with other organizations seeking to partner with the GC3 to advance green chemistry.
Anna joined GC3 from Northwest Green Chemistry where she advanced public and environmental health and policy through the application of green chemistry and engineering solutions. She has designed/conducted research in alternatives assessments, environmental science, intersectoral collaboration, stakeholder engagement, evaluation, and ecology. She has more than 20 years of experience as a leader, and in environmental and nonprofit consulting, huma resources, and risk management. Anna has a doctorate in education from University of Southern California, Rossier; a master's in public administration from University of Southern California, Price; and a bachelor's degree in Biology from Colorado College.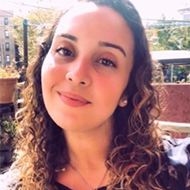 Business Manager
Katherine is the best point of contact for general information about GC3 membership and can connect with GC3 team members as needed. She oversees the member invoicing process and all related administrative aspects of supporting GC3 member experience.
Katherine has over 10 years of experience in the nonprofit sector with a strong management background in creating agency policies, working with executive staff, enacting human resources protocols, and completing finance/payroll processes. In her previous nonprofit work experience she's implemented systems to streamline information, served as the agency liaison between the board and line staff, and formed part of various committees centered on improving employee morale and work relations. Katherine has a bachelor's degree in Biology from the College of Mount Saint Vincent.