Upcoming Webinar
Products with Purpose: The Living Product Challenge 
Date: Thursday, June 20, 2019
Time: 12:00 PM - 1:00 PM EDT

The Living Product Challenge is a holistic framework for rethinking the way we manufacture products. With an emphasis on transparency and creating measurable net positive impact, the program was created to synthesize complex multi-attribute data, including social justice and equity, into a unified tool for responsible material creation and selection. In this webinar you will learn about the program and hear how manufacturers of Living Products have changed their products, their facilities, and their ways of thinking.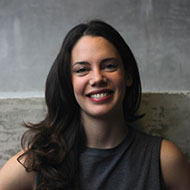 Presenter: 
Alexandra Muller, Manager, Living Products, International Living Future Institute
Alex Muller is the Manager of Living Products at the International Living Future Institute. Her work at the nexus of green building, design, and manufacturing is focused on transformation of the materials market to ensure a built environment with healthy products for everyone. The Living Product Challenge is a framework and certification program for regenerative manufacturing. She works with manufacturers interested in rethinking their products and processes to not just reduce their negative impacts, but also measure and maximize their positive actions.

Alex holds a Bachelor's degree in Biology from the University of Delaware and a Master's in Sustainability and Technology from Purdue University. Her thesis looked at manufacturer perspectives on material health evaluation and ingredient transparency in the building products industry. She began her career in environmental conservation and found her niche in materials research, the problem-solving challenges of developing certification standards, and stakeholder engagement to accelerate industry progress.